Full–Time Faculty
Adjunct Faculty
Canadian dance history, archives and preservation, dance publishing.
BFA, MA (York University), CMA (Laban/Bartenieff Institute of Movement Studies)
Dance writing and publishing, Laban Movement Analysis, arts management, communication and cultural studies, dance technique, improvisation and performance.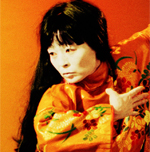 BFA (York)
Professor

Denise Fujiwara is a choreographer, dancer, dance impresario and dance teacher with over 30 years of professional experience. She began her interesting career in childhood, as a gymnast and competed internationally on the Canadian Modern Gymnastics team. Upon completing an Honours B.F.A. in Dance at York University (1974-1979), she became one of the founders of T.I.D.E. (Toronto Independent Dance Enterprise). Here she was instrumental in the creation of a diverse body of work for the now-defunct but still notorious company that danced across Canada for 10 years.
She has created and toured six exquisite solo concerts. Sumida River, a haunting Butoh work created especially for her by master choreographer, Natsu Nakajima, has been featured in dance festivals in New York, Seattle, Washington DC, Vancouver, Calgary, Copenhagen, Cracow, Colombia, Ecuador and India. Elle Laments, her concert of site-specific solo dances, toured from coast to coast in Canada. She recently returned to ensemble choreography with Conference of the Birds, which the Toronto Star called, "– the best thing to premiere at the (fFIDA) festival in many a year", and with NO EXIT, which was commissioned by Toronto's DanceWorks. Her most recent solo, Lost & Found, was commissioned by the CanDance Network of Presenters and will tour Atlantic Canada with NO EXIT in 2010.
Walls, a CBC documentary about her life and work by filmmaker Jeremy Podeswa won a 1995 Gemini Award. In 1997 she co-founded and continues as the Artistic Director of the CanAsian Dance Festival in Toronto. Her work with CanAsian promotes the work and development of dance artists from across Canada and beyond.
BA, MA (University of Saskatchewan), PhD (York University)

Philosophy, aesthetics, dance theory and criticism.
BA (University of Guelph), PhD (New York University)
Dramatic literature, American and Canadian theatre history.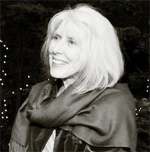 Terrill Maguire has been called an innovator, instigator, and an inspiration. She is a dancer, choreographer, teacher, artistic director; and a pioneer of the Independent Dance movement in Canada. Among other things, she teaches part-time in the Dance Department of York University; has initiated and directed the Inde Festivals of New Dance and Music; done extensive Artists-in-Schools residencies all over Ontario, including in remote northern communities; produced community arts events, and has received choreography commissions and awards, including the Chalmers Award in choreography. Maguire has
created and performed solo concerts of her own and other's works throughout Canada, the U.S., Europe and the British Isles. She has also acted extensively as a "dance-aturge", or "outside eye" for other performers and creators.
Primarily a western contemporary dancer, she has been inspired and informed by the dance styles of many cultures: she worked with Menaka Thakkar Dance Company, has performed in Iranian/ Canadian Sashar Zarif's Choreographies of Migration at the EnWave Theatre in Toronto in March 2008, and has been collaborating with Blackfoot/Blood native Troy Emery Twigg on an interdisciplinary, intercultural project, Pulse: Heartbeat of the Natural World. Developed during a Creation Residency at the Banff Centre for the Arts in early 2007, "Pulse" was subsequently presented at the Centre National de la Danse in Paris, France.
In July 2008, Maguire premiered a piece for solo dance and piano commissioned by composer Ann Southam, and performed by Christina Petrowska Quilico, selected for presentation at the Sound Symposium in St. John's Newfoundland. The piece, Pond Life, was also presented in March 2009 in Toronto, at Older and Reckless, with the composer at the piano.
Characterized as "sensual and ageless," her dancing and choreography have made her a desirable collaborator for numerous artists in all disciplines.
Maguire recently produced an inter-generational, interdisciplinary site-specific performance work in the Zen Garden at York University, April 2010. Other recent activities include teaching at Toronto's Centre for Indigenous Theatre, choreographing a work, In Motion, for 21 York University dance majors; presented in May 2009, and performing in Impulse Lab, a collaborative/improvisational event with dancers Julia Aplin, Hope Terry, Linnea Swan; and musician Rick Hyslop and ensemble. Maguire, musician WIlliam Beauvais, and Keiko Kitano performed at Toronto's Nuit Blanche; at the Rivoli's Eros Cabaret in fall of 2009; and Maguire will be artist-in-residence with Beauvais for fall 2010, at Somewhere There performance space.
For the past two years, she has directed, created and danced in interdisciplinary site-specific performance events for the Opening Day at the Toronto BrickWorks, in association with the Evergreen Foundation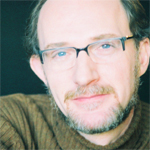 BA, MA (University of Toronto)

Artistic directing, dramaturgy.
Brian is a dramaturg, director and playwright. He is the founding Artistic Director of Nightswimming, a Toronto-based dramaturgical company that commissions and develops new works of theatre, dance and music, and conducts theatrical research through its unique Pure Research program. With Nightswimming, Brian has commissioned more than two dozen new works of dance and drama, many of which have gone on to acclaimed productions in Toronto and elsewhere.
Nightswimming commissioned the Governor General's Award nominee Bombay Blackby Anosh Irani, which Brian directed in Toronto and Vancouver, and received the Dora Award for Best New Play. Brian is dramaturg for Nightswimming's City of Wine project, Ned Dickens' seven-play cycle, and developing new works with Carmen Aguirre, Don Druick, Anita Majumdar and Richard Sanger. Brian's productions of Rough House and Bombay Blacktoured Canada in 2008; he directed Pierre Brault's Portrait of an Unidentified Manat the NAC and on tour at the Magnetic North Festival, Grand Theatre, Vancouver East Cultural Centre and in New Zealand, and Brault's 5 O'Clock Bells for the Great Canadian Theatre Company and at the Luminato Festival, Manitoba Theatre Centre, Grand Theatre, Banff Centre and Yukon Arts Centre.
Most recently, he directed the premiere of Judith Thompson's Such Creatures at Theatre Passe Muraille. He has directed the premiere productions of two Jason Sherman plays, as well as Michael Healey's first play, Kicked, which toured Canada including a run at GCTC, where he also directed Sherman's An Acre of Time.
His own plays include the 2009 Summerworks hit Lake Nora Arms (adapted from Michael Redhill's book with Jane Miller), Blue Note (with Martin Julien; Harbourfront Centre), The Death of General Wolfe (Theatre Passe Muraille), and adaptations of Jane Urquhart's The Whirlpool (Tarragon Theatre), and the Iranian play Aurash (with Soheil Parsa; Modern Times Theatre in Toronto, Iran, Columbia, Cuba and Bosnia) which will receive a new production this spring at Toronto's Young Centre.
He is the past-President of the Literary Managers and Dramaturgs of the Americas, a two-time recipient of the LMDA's Elliott Hayes Award for Dramaturgy, and has been nominated for three Dora Awards, two for Direction and once for his adaptation of the Aurash.
From 1998 to 2004 he was Company Dramaturg at Toronto's Factory Theatre, where he founded the company's Playwrights Lab, developed the CrossCurrents Festival devoted to developing new works by writers of colour, and created Factory's Reading Week new play festival. Brian was Dramaturg at Toronto's multi-disciplinary Theatre Centre from 1992 to 1999. He has also worked as a dramaturg for many independent companies and artists and specializes in dance and choreographic dramaturgy, and is an adjunct professor at York University's Department of Dance.
BA, MA (York University)

Dance notation and reconstruction, computer applications for choreography.
BA (York University), MA, PhD (University of Toronto)
Canadian theatre and criticism, film production.