Our latest MFA Graduates (2016)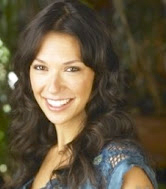 Prior to pursuing an MFA in Choreography from York Universities Dance Department, Allison received her professional training at Sheridan College in the Music Theatre — Performance Program. Professional credits include the North American tour of "Dirty Rotten Scoundrels", "Spamalot", "Moon Over Buffalo", "Crazy For You" (Drayton Entertainment), "The Producers" (Neptune Theatre), "Les Feux Follets" (Charlottetown Festival), "Cabaret", "Mary Poppins" (Theatre Aquarius), "Chicago" (Stage West) and "Singin in the Rain" (Capitol Theatre). Allison was one of the founding members of C Theater Works where she co-produced and choreographed the inaugural production of "Marathon of Hope" at the Sheridan Studio Theatre. Most recently she choreographed the sold out run of "The Little Mermaid Jr." for the Capitol Theatre in Port Hope Ontario.
Allison regularly attends workshops and master classes including the prestigious improvisation workshop held at Celebration Barn Theater, taught by master teacher Keith Johnstone. She also founded Toronto's hit girl group "The Foxy Femmes" in 2009, an act that performed regularly in Toronto. Her major inspiration to date has been from collaborative work, whether as an ensemble member in large scale productions, or as team member of smaller installments. This inspiration is the impetus for her thesis work; A study of Women's Work in the Chorus of Canadian Musical Theatre.
Michelle Silagy is a graduate of The School of Toronto Dance Theatre's Professional Training Program and has been active in Toronto as an independent choreographer, dancer, and teacher since graduation. She began teaching in the School's Young Dancers' Program in 1989 and is currently its Program Director. Over the past 23 years, Silagy has received many awards through the Ontario Arts Council's Artists in Education program to bring dance to schools throughout Toronto and the province. As well, she has taught dance to youth at the Canadian Opera Company, the Institute of Child Study, and the Toronto French School. As a mentor artist with The Royal Conservatory of Music's Learning Through the Arts program, Silagy has worked across Canada and abroad as a creative movement specialist, including incentives in London, England, the Bloorview Macmillan Centre in Toronto, and Winnipeg's Inner-city.
Silagy has an innate reverie for bodies in motion. Her curiosity about what motivates anyone to express themselves through movement is at the heart of what she wishes to explore with her collaborators. Michelle is interested in all forms of learning forums ranging from conventional approaches to approaches yet to be discovered. Silagy's extensive work with youth joyfully informs her desire to create with artists of all disciplines through collaboration in dance. Her choreography, made in the company of Toronto's independent community, has been referred to as "exquisite…filled with beautiful images that speak of rest, tranquility and hope" (Globe and Mail). Her full-length work, Necessary Velocity, premiered at the Winchester Street Theatre with the valued support of the Canada Council for the Arts, the Ontario Arts Council, and the Toronto Arts Council.
Silagy's choreographic work has been presented at the Art Gallery of Ontario, Beurs van Berlage in Amsterdam, du Maurier Theatre Centre [now Enwave Theatre], Dusk Dances festivals throughout the country, Koerner Hall, and at Series 8:08, which she co-founded. She is the inaugural recipient of the Toronto Dance Artist Award (for choreography) from the Toronto Community Foundation.
As the Young Dancers' Program Director, Silagy is constantly seeking ways to improve the program, provide performance opportunities for young dancers, and involve youth from the local communities of Cabbagetown, Regent Park, and St. Jamestown. She was instrumental in setting up a sponsorship program for children and young people from Regent Park and St. Jamestown to allow them to participate in the YDP. Additionally, she advocated for the inclusion of a Creative Movement Made for Me class, an integrated class for children of mixed abilities. Silagy traveled to London, England for the Youth Dance England 2010 Conference where she was first introduced to dance for all bodies. She has received two prestigious grants from the Canada Council for the Arts to pursue her DanceAbility Teacher Certification at ImpulsTanz in Vienna 2012, and to pursue the newly-conceived advanced DanceAbility Training in Monte Video, Uruguay, in 2015. In 2014, Silagy traveled by invitation to Mexico with 15 international artists, to envision next steps for DanceAbility International with DanceAbility founder Alito Alessi. She has also been invited to perform new work with DanceAbility while in Mexico. Silagy is currently in the second year of her MFA candidacy in Dance at York University. She is also developing a new multi-media dance work for children with multi-abilities in partnership with Theatre Direct in 2015 and 2016.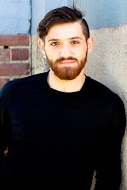 Nikolaos Markakis is a co-founder of Half Second Echo Dance Collective. He was first introduced to dance at the Cretan Association of Toronto Knossos, where he studied Cretan Folkloric dance. He was introduced to Western styles of dance in High School and followed his passion of movement to York University where he completed his Bachelors of Fine Arts in 2013. Post his undergraduate degree, he has performed and choreographed with Half Second Echo and performed for; Shannon Litzenberger, Valerie Calam, David Earl, Marie-Josee Chartier, and Susie Burpee. Outside of the Dance world Nikolaos is the President of the Winters College Alumni Network, and the East Coast Vice President of the Pancretan Youth Association of America. Currently Nikolaos is researching the possibility of hybrid choreography between Cretan Folkloric and Contemporary dance practices. His main objective is to use his two embodied dance recourses in his creative practice to allow an organic approach, and cultivating an environment for his two worlds of dance to live simultaneously.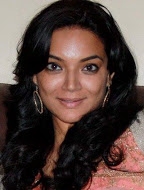 Suma Nair's artistic pursuits began with dance. Growing up in the Middle East, she was initiated into the study of Bharatanatyam when she was seven. She continues to practice, teach and perform the style extensively. Suma draws upon her training as an Indian Classical dancer to create the foundation to explore new forms of dance expression that combine Indian Classical and Contemporary styles. She has also received training in the creative artistic practice of Laban Movement Analysis. With an education in Business Management and Mass Communications, Suma Nair blends her existing skill sets with a career in dance as a choreographer and performer.
She has also received training in Documentary Filmmaking, and has worked on several videos documenting artistes and other professionals alike. As part of the Documentary program, she was chosen as part of a three-member team to create educational videos in post-earthquake Haiti for the NGO Save The Children. She has worked in the fields of Event Management and Public Relations, only to realize that she could use the expertise she developed there to build a career in the performing arts. Currently an MFA Dance graduate student at York University, she was recently awarded the Susan Crocker and John Hunkin Scholarship in Fine Arts for 2014-2015.