Our Current MFA Students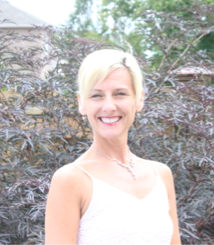 Lisa holds a BFA in Dance from Ryerson University and a B.Ed from York University's consecutive program. As a dance educator Lisa has had the opportunity to work in the role of full time dance teacher and choreographer at Cawthra Park Secondary School and St. Thomas Aquinas Centre For the Arts training the students and maintaining curriculum requirements for dancers in grades 9-12 . She has worked collaboratively with her colleagues in bringing guest artists to the schools for both training and creative purposes. Lisa Brkich is co-founder of Two Sister's Dance Projects together with her sister Christine. Her choreographic works have won her acclaim with such awards as the Encore Series Prize for Best Choreography, the OMT Choreographer's Choice Awards along with the Most Entertaining Show for Kids at the Huronia Arts Festival. Lisa currently works as choreographer in collaboration with The Oakville Children's Chorus under the direction of Dr. Sarah Morrison. Lisa co-authored the children's book entitled "Plies and Pleases" with her sister Christine and continues to write and create for the "Legwamers" series.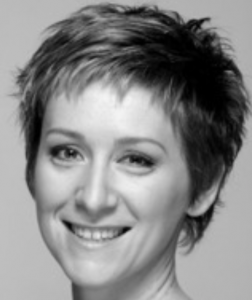 Upon graduating from Ryerson Theatre School's Dance Program, Christine Brkich co-established InMotion Dance Company in 1996. Ms. Brkich was responsible for organizing, choreographing, and performing in Dancing Through Front-Tears, the company's successful tour of Croatia's Adriatic Coast. Her contemporary choreography for the company includes "All's Fair In Love And..." , " FISH", "Size Zero", and many more performed in Toronto, Montreal, and Europe.
Christine has also choreographed various musical productions such as "Oklahoma!" for which she received the Encore Award, and co-choreographed productions such as "Fiddler On The Roof", "Grease!", "The Secret Garden", for which she received the Drama Series Award for Best Choreography, "Hair!" and "Blood Brothers" for West End Studio Theatre.
In 2000, InMotion Dance School was born as a feeder school to the company under the direction of Christine and Lisa Brkich. Christine has enjoyed being an integral part of the scholastic journey of dance students who have been accepted in the National Ballet of Canada's Associate Program, Ryerson Theatre School, and York University dance programs.
From out of the many successes and challenges that come with teaching small children, Christine was excited to co-create "The Legwarmers", under the production of Two Sisters Dance Projects. This production is a LIVE stage production series, mandated to teach youth about life lessons through the voice of dance, and the power of strong family ties through the magic of its characters. This production spawned into the publication of its first book "The Legwarmers in Plies and Pleases" in 2012. Passion for dance, and a strong pedagogical background developed over time is brought to the forefront here in a creative way to inspire young audiences to believe in themselves and to understand that family is never out of reach.
Christine is a frequent guest teacher for various dance workshops and master classes in the Paula Morgan Technique. She is an Associate Member of The Russian Ballet Society, and an examiner for the Performing Arts Educators of Canada (PAEC) in both the Ballet and Modern dance divisions whilst also the Chair of the Modern Dance Committee, and an Executive Board member for the organization. A full time wife and mother of two beautiful young and vibrant children, Christine Brkich is thrilled to add a new chapter of adventures to her life in returning to university to complete her Master of Fine Arts at York University.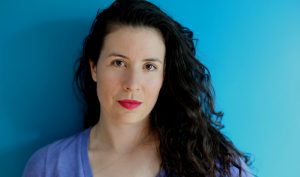 Ottawa native, Patricia Allison graduated from L'École de danse contemporaine de Montréal in 2007. Patricia relocated to Toronto and has been working as a freelance Choreographer, Movement Coach and Performer since 2010. She specializes in working in theatre and on narrative based work, believing that movement and text provide the perfect balance to communicating story. Patricia has most recently worked as a choreographer on A Midsummer Night's Dream directed by Megan Watson for Shakespeare in the Ruff and critically acclaimed Pool (No Water) directed by Jill Harper for Cue6 Theatre. Patricia produces live dance- theatre performances and contemporary short films under the company name LastName FirstName Productions, which is a company she founded in 2010 upon moving to Toronto.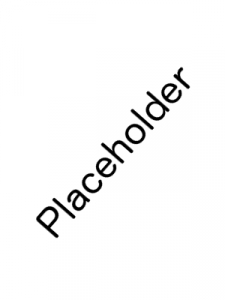 Updating . . .