Full–Time Faculty
BA (University of the Philippines), PhD (University of California Riverside)
Assistant Professor

Ethnography, cultural heritage, tourism, transnationalism, nationalism, gender studies, reconstruction, Philippine "folk" dance.
MFA, PhD (Simon Fraser University)
Assistant Professor
Ethnology, cultural context of African music and dance, cross-cultural aesthetics.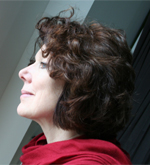 BFA, MA (York University)
Associate Professor
Carol Anderson has pursued a diverse career as a contemporary dancer, choreographer, director, educator and writer. She studied dance in Toronto, New York and London, and started her performing career as a member of Judy Jarvis' original company in 1968. In 1974 she became a charter member of Dancemakers, dancing in works by numerous noted choreographers. She was the Toronto company's artistic director from 1985-88, and resident choreographer in 1988-89. She has created choreography for the concert stage, theatre and film. Anderson is the author of a growing body of writing on Canadian dance and other cultural matters; her books include Unfold: A Portrait of Peggy Baker (2008), This Passion: for the love of dance (1998) and Chasing the Tale of Contemporary Dance I and II (1999/2002). She is an Associate Professor in the Dance Program, teaching both practice and theory at the undergraduate and graduate levels.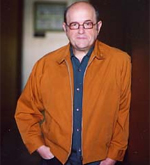 BFA (Victoria), MA (Simon Fraser), PhD (York)
Associate Professor
Darcey Callison is a choreographer and dance scholar who has worked extensively with Authentic Movement, the physical voice, Viewpoints and post-modern theatrical dance. His creative studio-based research integrates new media and cultural studies with postmodern dance methodologies. He is also a physical trainer whose Personal Body Work workshops focus on diverse improvisational techniques and somatic investigations for personal creativity and authentic physical expression.
Dr. Callison's doctoral dissertation in Communication and Culture focused on Hollywood's choreography for men. Analyzing the physical codes and movement signatures used to dance masculinity for Hollywood, he researched the construction of a gendered whiteness that Hollywood disseminated to preserve the patriarchal apparatus that forms and informs the utopian patriarchy of the 'America Dream'.
Dr Callison's studio research, creation and production of (Re) Tracing Fred were generously supported by the Creative Research branch of the Social Sciences and Humanities Research Council of Canada. His choreographic work has also won support from The Canada Council, Toronto Arts Council, Ontario Arts Council and Laidlaw Foundation.  An editorial board member for the Society of Dance History Scholars publications and for the new Intellect journal, Choreographic Practices, Dr. Callison continues to pursue the fusion of studio and scholarly research as a dance artist.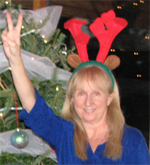 MA Dance, BFA (Hons.), Certified Movement Analyst (CMA)
Assistant Professor

An accomplished choreographer and sought-after teacher,
Susan Cash is an alumna of the professional training program of the School of Toronto Dance Theatre. She has been performing and presenting her own work for several decades, both on the alternative theatre circuit and in formal performance venues throughout the world. Susan's dances reveal her sensitive connection to the environment and she continues to explore notions of space, place and inter-culture collaborative processes in her teaching, research and choreography. Her investigations have taken her to Brazil and most recently to Guatemala where she was commissioned to work with the Momentum Contemporary Dance Company.
Her paper "A Path Towards Changing Space" was published in the Society of Dance History Scholars conference proceedings that took place at Stanford University. After completing her training as a CMA in New York, Susan is now core faculty in the LabanBartenieff & Somatics Studies International Program in Canada. Also she will soon be a registered, level-one gyrotonic teacher.  Further to this, she applies her movement analysis and bodywork skills at several medical and rehabilitation clinics in Ontario, working with clients to promote efficient movement patterns.  Susan is a member of the MFA faculty, and supervises graduate students and has taught the Movement Observation course. She has taught composition, repertoire, choreography, improvisation, dance experience and modern technique in the undergraduate program. She has also served as Artistic and Managing Director of the York Dance Ensemble, a repertory company of advanced dancers from the department.
As a creative facilitator, Susan works as a dance dramaturge for dance companies, the 808 series and choreographers and dancers in the professional community. Before coming to York University Susan was artist-in-residence at the University of Waterloo where she received a Distinguished Teacher Award. Susan is currently the Chair of the Department of Dance.
Tree Woman: Contemporary dance choreographed by Susan Cash

BA, MFA (York University), EdD (Temple University)
Associate Professor

Dance and technology (pedagogical and philosophical issues pertaining to arts education), Canadian dance history, nineteenth and twentieth century ballet technique.
BA Hons (UWO), MA (Brock), PhD (University of Edinburgh)
Assistant Professor

Mary Fogarty Woehrel is a cultural sociologist interested in performance. Her current projects address the movement practices of everyday life and the labour of entertainers. She has written about the pedestrian aesthetics of Gene Kelly, international breaking competitions and how they are judged, the unlikely resemblances of YouTube music fans, b-boy/b-girl underground video magazines, the history of punk posture, sociological approaches to music and the body, ageing and musical taste in dance scenes, and the historical contributions of Toronto's hip hop scene.
Fogarty Woehrel has been an invited keynote speaker at various conferences including Creative Communities at Griffith University in Australia, KISMIF in Portugal, PCAC's annual conference in Canada and the Schlundt Lecture at the University of Riverside (California, U.S.A.) at the Show&Prove conference.
She is the co-editor of Movies, Moves and Music: The Sonic World of Dance Films as well as the forthcoming Oxford Handbook of Hip Hop Dance Studies (co-edited with Imani Kai Johnson). Her writing can be found in The Oxford Handbook of Punk Rock, Performance Matters, The Routledge Reader on the Sociology of Music, The Journal of Popular Music Education, Continuum: Journal of Media and Cultural Studies, The Oxford Handbook of Dance and the Popular Screen, The Oxford Handbook of Dance and Competition, Ageing and Youth Cultures: Music, Style and Identity, and Neurocase. She wrote "A Manifesto for the Study of Popular Dance" in Conversations Across the Field of Dance Studies in 2011.
Her forthcoming publications include a special issue of Contemporary Music Review on Taylor Swift (co-edited with Gina Arnold), an ethnographic account of personal hip hop archives, a special issue on music and dance, and a few additional collaborations about hip hop culture with well-known practitioners.
Fogarty Woehrel is the current Editor-in-Chief of IASPM Journal and serves on the Editorial Board of the new journal, Global Hip Hop Studies. She has acted as Chair of PoP Moves Americas (2016-2020) and President of IASPM-Canada (2019-2020). At York University, she was a Graduate Program Director in Dance Studies (2018-2020) and the recipient of an AMPD Teaching Award.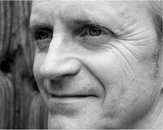 BFA (UVic), MFA Design (UVic)
Assistant Professor: Production and Design

Associate Professor William Mackwood is Co-Artistic Director of the innovative, multi-disciplinary company, Out of the Box Productions. Over the last ten years he has co-created and lead the design team for productions of Opera Erotique, The Third Taboo, Prior Engagement, Sound in Silence, and Bugzzz~ a cautionary tale.
As a Professional Lighting Designer he has designed for many West Coast companies, including: Ballet Victoria, Kaleidoscope Theatre and the Chemainus Theatre Festival. In Toronto, William focuses on lighting design for dance, including the dance creations of Holly Small, Julia Sasso, John Ottman and many others. Of note, William designed lighting and projections for Rite-Redux, a York University remount inspired by the iconic ballet Le Sacre du printemps, and lighting for Bella: the Colour of Love, and new musical presented at the Toronto Centre for the Arts.
William's research creation pursues a rigorous investigation of digital based visual design, with a focus on developing and illuminating 'emerging interactive modalities' for live performance. His interactive projects include 'Butterfly, a study interactive' (2014-15), 'Rallentando' (2015-16), and 'Disrupting Solitude' (2017), and 'Chromesthesia' (2018) with co-creator Gwen Dobie. Their interactive work has been presented at conferences and universities around the world.
On faculty at York University, he serves as Graduate Program Director for the MFA in Dance, teaches Dance Production, Dance Video, Lighting Design for Dance and The Interactive Stage.
William is a member of the Associated Designers of Canada.
Freya Björg Olafson is an intermedia artist who works with video, audio, painting and performance. Her praxis engages with identity and the body, as informed by technology and the Internet. Olafson's work has been presented and exhibited internationally at venues such as the Bauhaus Archiv (Berlin), SECCA - SouthEastern Center for Contemporary Art (North Carolina), Ochoymedio (Quito, Guayaquil and Manta in Ecuador), The National Arts Center / Canada Dance Festival (Ottawa), and Onassis Cultural Center (Athens, Greece).
Her video work has screened in festivals and galleries internationally, and is distributed by Video Pool Media Arts Centre. Olafson has benefitted from residencies, most notably through EMPAC - Experimental Media & Performing Arts Center (New York) and Counterpulse (San Francisco). Acknowledgements include the receipt of the 'Buddies In Bad Times Vanguard Award' from SummerWorks, 'Making A Mark Award' Winnipeg Arts Council and her nomination for the Independent Media Arts Alliance's 'National Media Arts Prize'.
In 2017 Olafson's work CPA [Consistent Partial Attention] was selected by an international jury to represent Team Canada in the category of original dance at Les Jeux De La Francophonie in Ivory Coast, Africa. After receiving significant residency support from San Francisco's CounterPulse and Montreal's Oboro Media Arts Centre, Olafson is continuing to develop a project incorporating virtual reality, slated to premiere in 2019 at PTE - Prairie Theatre Exchange in partnership with WNDX – Festival of Moving Images in Winnipeg.
Upcoming publications include a score/script of her performance work AVATAR as part of Playwrights Canada Press' 2021 anthology on Digital Theatre in Canada.
BS (Vanderbilt University), MA (Northwestern University), PhD (University of California Riverside)
Assistant Professor

American dance history, social dance reconstruction, dance in the African diaspora, Brazilian dance, cross-cultural research, cultural studies.
BFA (York), MA (UCLA)
Professor

Holly Small is a dance artist and educator with an appetite for inter-disciplinary collaboration. Her choreography, described as "a flawless integration of music and dance" (Globe & Mail, Toronto) has been featured in dance, music and theatre festivals throughout Canada and in the US, the UK, Europe and Asia.  Many of her 50-odd dances are large-scale works featuring dance, live music, video and inter-active new media. Radiant, her most recent collaboration with composer/media artist Johan Oswald and stage designer Emile Morin, received four Dora Award nominations for outstanding choreography, music, performance and production.  She is a recipient of numerous choreographic grants as well as a Millennium Award, the UCLA Woman of the Year Award and the Paula Citron Award.  Small is a Professor of Dance at York University where she has been teaching and researching for 20 years.
MA (York University)
Associate Professor

Feminist and critical pedagogies in dance education, mentoring, dance feminism