MA Students
PhD Students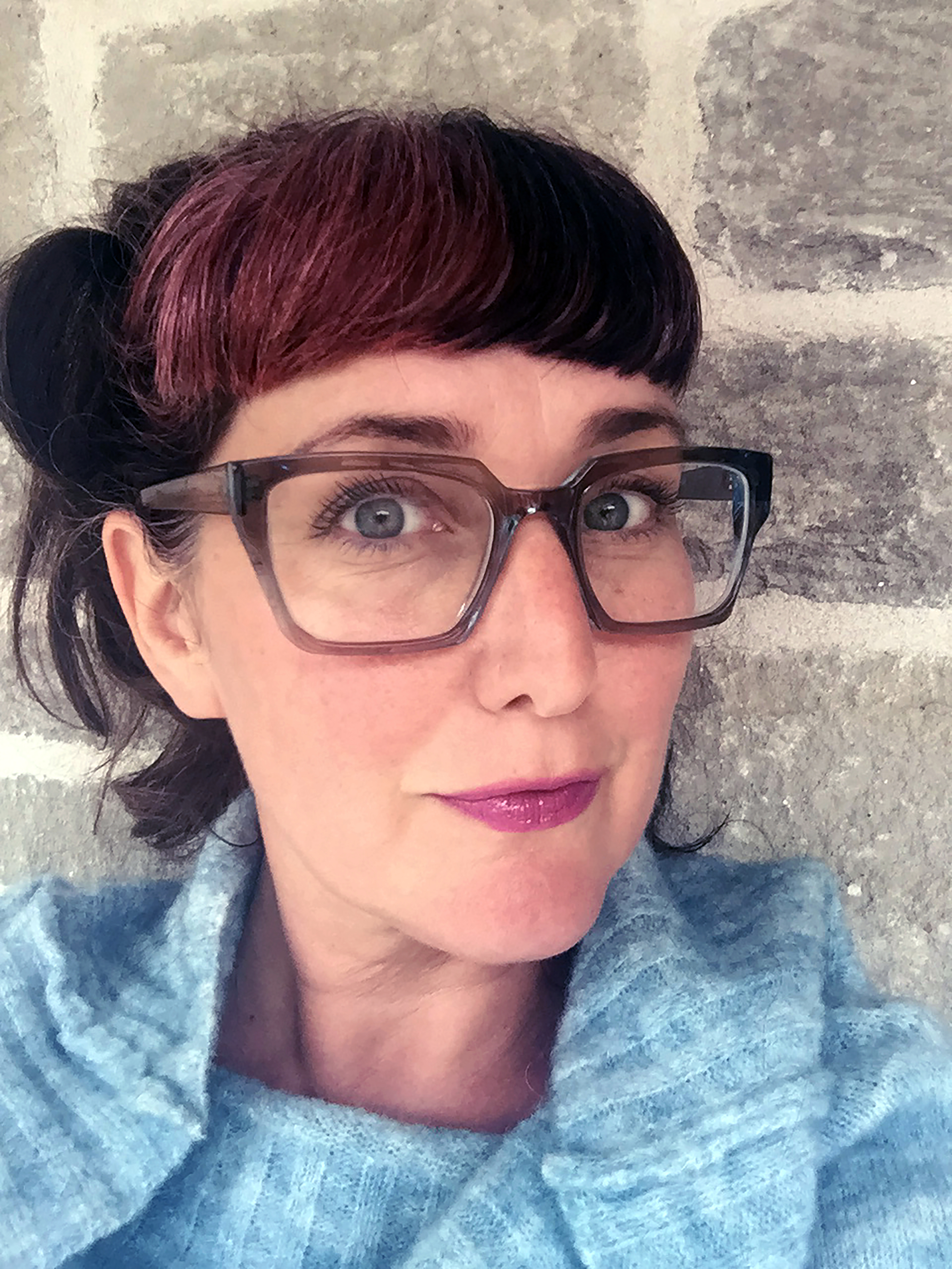 Christine cricri Bellerose is a Québecois movement artist and researcher. Her journeys from musician, costume maker, clown, tanguera, responsive technology dancer, and playwright have matured into simple solo-explorations in the wild. Today she dances forms of butoh, durational performance art, and somatic arts, with cultural artifacts, and nature's elements—especially with water, snow, ice, and wind. Eastern-Western cosmologies permeate her art and research. Christine completed her classical music studies at the Conservatoire de Musique Classique du Québec. A grant from the Canadian South East Asian Foundation allowed her to contribute to Dr. Vu Thi Thanh Huong's body language project, with the Centre for Linguistics and Vietnamese studies in Hanoi. In Beijing, she founded Homônumos—art, literature, philosophy, and science multilingual magazine. She is a recipient of the Evelyn Carnie Rowe Dance Scholarship for her research contribution along Canadian geographies, and has received the Ontario Graduate Scholarship award. Throughout her graduate studies, she conducts archival/embodied research, assisting on projects funded by the Social Science and Humanities Research Council: for Dr. Norma Sue Fisher-Stitt and Carol Anderson: "Collective Historical Acts of Social Memory (CHASM)" on the National Choreographic Seminars; for Dr. Darcey Callison: AlCan Highway, homesteading in Dakotas and West Virginia, and Hollywood male dancers. Her project, "Performative Listening of Métis Artifact," funded by the Canada Council for the Arts, led to her current doctoral research in Dance Studies at York University (Toronto, Canada) on the significance of the body as site-of-research.
Completing her doctoral studies in Dance Studies at the School of the Arts, Media, Performance and Design at York University, in Toronto (ON Canada), she also holds an MA in Theatre and Performance Studies from York University, and a BFA in Theatre and Development from Concordia University, in Montréal (QC, Canada), and is certifying with Eastwest Shin Somatics® and Land to Water Yoga® as an ISMETA registered somatic movement educator and therapist. Her academic interests spans across theories and methodologies of performance as research (PAR), performance studies, feminist existential phenomenology, ecofeminism, Indigenous knowledge approaches, cross-cultural frameworks of epistemology, sensory ethnography, post-human qualitative inquiry, land-based pedagogy, historiography, with an aim to contribute research to decolonizing the imagination and re-membering land. Her scholarly articles are published in: PARtake the Journal of Performance as Research, Choreographic Practices Journal, Phenomenology and Practice Journal, and Contingent Horizons YorkU student journal of Anthropology. The book cover for Moving Consciously: Somatic Transformation through Dance, Yoga, and Touch features her eco-performance (Fraleigh). Her MA Major Research Paper, "Being ma in movement butoh, durational performance art, and somatic practices," appears as a chapter with the University of Illinois Press in a book titled Back to the Dance Itself: Phenomenologies of the Body in Performance and edited with essays by Sondra Fraleigh. Christine has practiced, trained, performed, given lectures and workshops in North America, Asia, and Europe. www.christinebellerose.com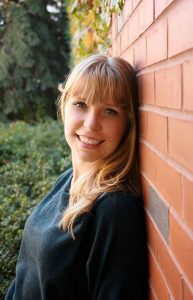 Deanne Kearney is a current Ph.D. student in Dance Studies at York University. Her research follows popular dance and music within hip-hop culture. Her Master's specialized in the area of Canada's krump dance scene. Kearney is a graduate of The National Ballet of Canada's Emerging Dance Critics program and Jacob's Pillow Dance Festival internship program where she worked in the dance archives. Kearney is currently a dance reviewer in Toronto for Mooney on Theatre and dance teacher.
A PhD student in Dance Studies at York, Stacey holds an MFA in Theatre Practice from the University of Alberta and a BA in Dance and Kinesiology from the University of Calgary. She was a company member of EDAM dance in Vancouver BC between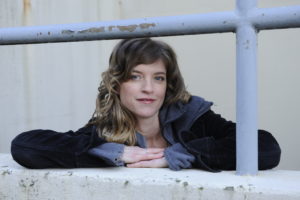 2006 – 2014, practicing contact improvisation and interpreting the works of artistic director Peter Bingham. As a dance educator, Stacey has instructed and mentored students of all ages and abilities in the styles of jazz, tap, hip hop, contemporary dance, and contact improvisation.
Her MFA thesis, Elements Solo: Practice, Performance, and Philosophy (2018) was a research creation project that integrated the history of westernized witchcraft with the magic of nature's elements: air, fire, earth, water, and spirit into a live improvisational choreography.
As a DJ and dance artist, Stacey has a keen interest in popular culture, music, and performance studies. She is a certified yoga instructor and has also been independently producing experimental dance videos since 2006. Currently, she is investigating the art of roller skating and the various ways it is expressed through improvisation, contemporary partnering, and jam culture.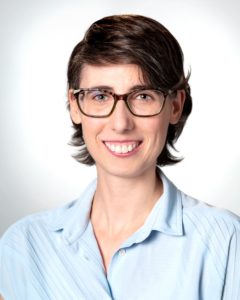 Gdalit Neuman is a PhD candidate in Dance Studies, with research interests in dance and Zionism. She is a proud alumna of York University's BFA and MA programs in Dance and is a graduate with distinction from Canada's National Ballet School's Teacher Training Program. Gdalit has taught ballet and pedagogy at York University's Department of Dance and Canada's National Ballet School. She also holds a Bachelor of Education from York University and ISTD teaching qualifications. Gdalit's writing on dance has appeared in Dance International Magazine, Performance Matters, as well as DanceToday [Mahol Akhshav] in Israel.
In the context of her doctoral research Gdalit is investigating the little-known earliest dance repertoire of the late Yehudit Arnon, Israel's Kibbutz Contemporary Dance Company's founding Artistic Director, in the framework of Hashomer Hatzair Zionist Youth Movement in Hungary, and with child Holocaust survivors. As part of her fieldwork, which also included oral history interviews and extensive archival work in Israel, she completed a community-based dance reconstruction project last year, which she was invited to present as hour-long lecture-demonstrations both at Kibbutz Contemporary Dance Company's Dance Village in Kibbutz Ga'aton, as well as at Kibbutzim College of Education, Technology and the Arts in Tel Aviv. Additionally, Gdalit has presented both her MA and PhD research at various conferences internationally - most recently at the Dance Studies Association conference in Valletta, Malta. Throughout her graduate studies Gdalit has been affiliated with the Israel and Golda Koschitzky Centre for Jewish Studies at York University, as well as The Hebrew University in Jerusalem; first as a Visiting Graduate Student in the second year of her MA, and later as a Visiting Research Fellow during her PhD.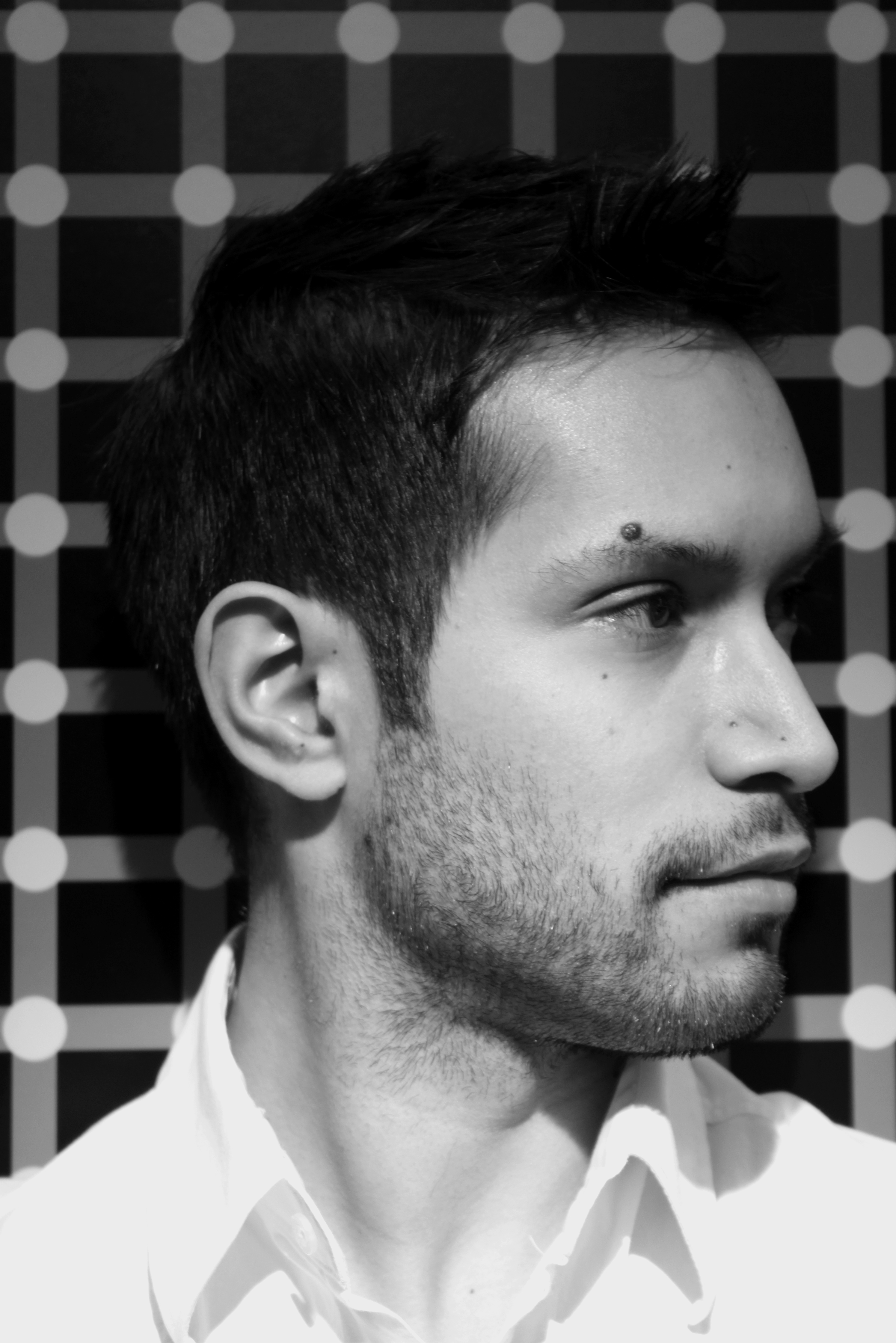 Sebastian Oreamuno is a PhD student in the Department of Dance at York University (Toronto). He holds a BA in Psychology from Simon Fraser University (Vancouver) and an MA in Dance from York University. His passion for dance began at a young age in Chile, and was later reignited when he began taking ballet and other dance classes in his hometown of Squamish, B.C. His current academic interests lie in the interstice of movement, migration and memories.
Joshua Swamy is a self-taught breaker from Pickering, Ontario.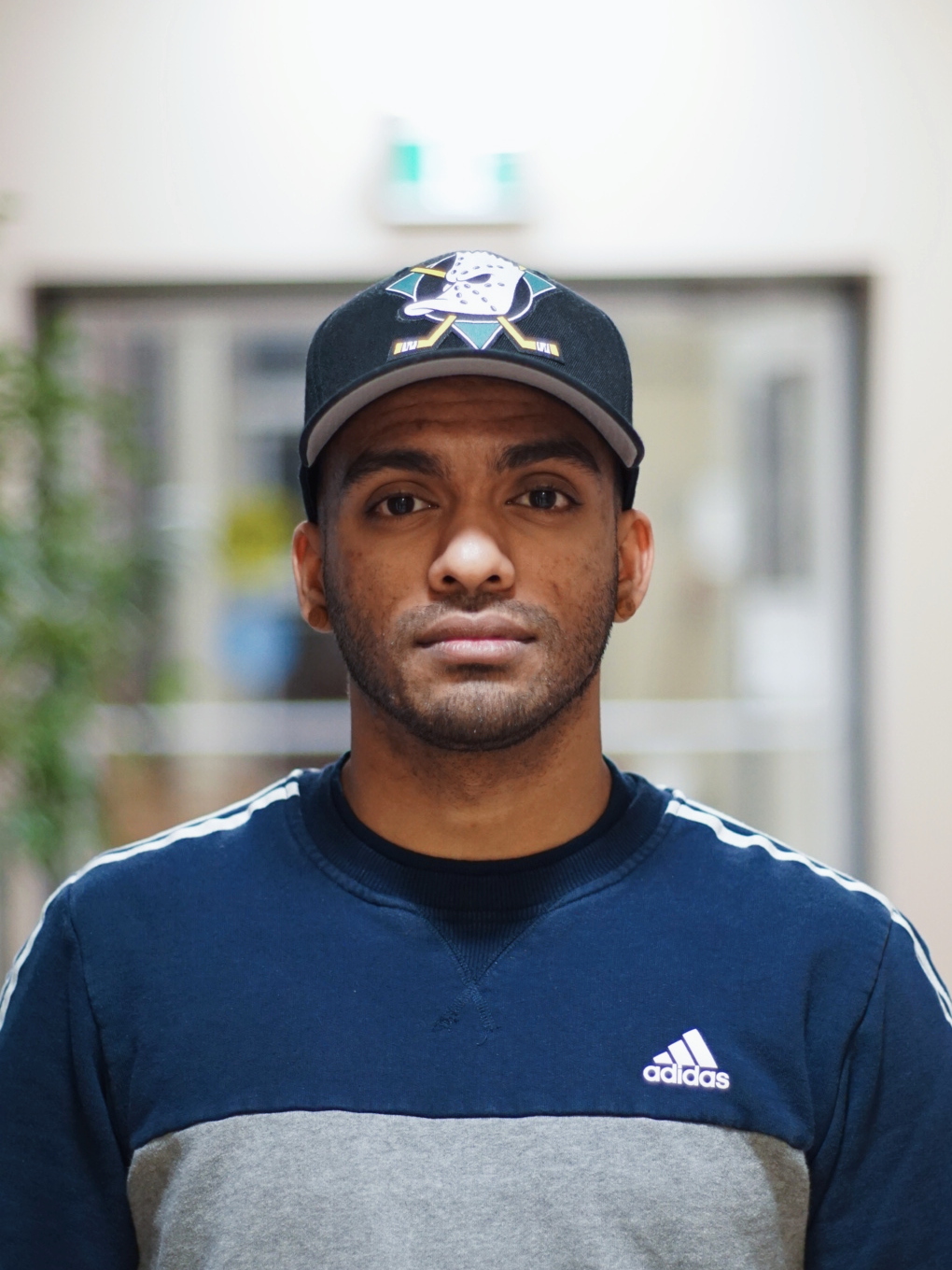 While completing an undergraduate degree in Philosophy, he continued dancing as a pastime. While refining his critical thinking skills during his undergrad, Joshua went on to integrate his passion for knowledge with his passion for dance, attracting the attention of his professors as a unique voice from a under represented community. His studies focus on oppressed identities and the space they have within academic dance. Having come from a less institutionalized background of dance, as well as his identity as a person of colour, Joshua focuses his deep and intimate connection with marginalization into his research. Joshua hopes to understand how technique and movement can be acts of rebellion by recognizing how identity influences movement, specifically marginalized identities. Continuing forward, he hopes to continue to challenge the status quo and bring focus to the under represented.
Year Two MFA Students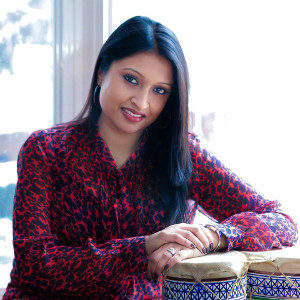 As a dancer, teacher and choreographer, Meera Kanageswaran continues to learn and experiment with Bharathanatyam. Meera's unique vision is to use Bharathanatyam to tell contemporary, secular stories. Meera established her dance school Confidance Bharatham in 2006, where she teaches Bharathanatyam and provides a space for students to explore contemporary choreographies. In her performance career, Meera has danced in Germany, Switzerland, India, South Africa, the US and Canada. Her recent choreographic works include Destructive Desires and Balancing on the Hyphen. As a current student pursuing her MFA in dance at York University, she is interested in exploring Bharathanatyam in the Sri Lankan Tamil context, especially in the Tamil diaspora.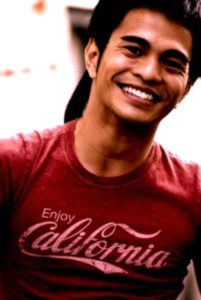 Paulo Alcedo was born and raised in the Philippines where he received extensive training in Philippine Folk Dance in the University of the Philippines' Filipiniana Dance Group. He furthered his training in Contemporary Jazz and Modern Dance under Douglas Nierras' Powerdance Company and toured with them in Asia and North America. Before moving to Toronto, Alcedo moved to Los Angeles California after being casted as the lead male dancer for the musical Judah Ben Hur in Singapore.
In 2002, he won a one-year dance scholarship at the Edge Performing Arts Centre in Hollywood, California. There he studied under noted choreographers, such as Ryan Heffington (Sia), Brian Friedman (Britney Spears), Mandy Moore (La La Land), Eddie Garcia (Michael Jackson), Tyce Diorio (So You Think You Can Dance), among many others. After graduating from the program, he performed at the Hollywood Bowl, San Francisco's Monster Park, Hubbard Street Dance Theatre Dance Studio in Chicago Illinois, Araneta Colliseum Philippines, Mall of Asia Arena Philippines and Lincoln Centre in New York City.
For more than ten years, he served as the Associate Director of the scholarship program of the Athletic Garage Dance studio in Pasadena California and taught jazz/contemporary classes. Alcedo also danced with numerous dance companies and in television networks all over Los Angeles, including the Los Angeles Contemporary Dance Company, Hysterica Dance Company, Commonality Dance Company, Collage Dance Theatre, Strange Company, Hi- Fashion Band, PBS Socal Channel and the Oprah Winfrey Show. In addition, he toured with the Rosanna Gamson/Worldwide. In 2016, he danced for the music video entitled "Free Drink Ticket" by Peaches. His commercial and movie credits include Coca Cola, American Apparel, and Steven Spielberg's Indiana Jones and the Kingdom of the Crystal Skull.
Proud of his Filipino heritage, Alcedo accepted the artistic directorship of Culture Philippines of Ontario, a Filipino Folk and Contemporary dance group based in Mississauga. His area of research is contemporizing traditional dances.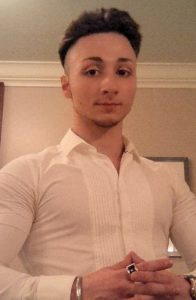 Michael Vintila is an emerging instructor, performer and choreographer. From a young age, he adapted his current artistic capabilities by drawing knowledge previously attained through various acclaimed fine art programs around Toronto such as Claude Watson School for the Arts. His love for movement creation and well-being practices continues to flourish by challenging himself with new and unique ways to manifest creative movement ideas. By investigating innovative methods through an integration of fundamentals such as fitness, politics and philosophy supported through the collective lens of dance, Michael wishes to enhance the overall experience of both non-dancers and dance professionals.
Born and trained in Cuba at La ENA, Havana, Cuba, Arsenio gained a BFA and professional credentials in Modern Dance Performance and Teaching. He joined Compania Danza Teatro del Caribe as Principal Dancer and Tutor, and then the National Dance Theatre Company of Jamaica, touring extensively internationally as a dancer and choreographer.
Currently, Arsenio teaches Cuban Modern Contemporary and traditional dance forms on the faculty at Ryerson University's degree Dance Program, as well with other companies and schools in Toronto. He is artist in residence in CoDanco Suriname, participated in Vanguardia Festival in 2016, choreographed for and performed in Dance Ontario 2017, was a 2018 Dora Mayor dance adjudicator and has participated as a presenter in On The Move 2018. In 2019, he re-mounted his work Congo Laye for Ballet Creole's season.
Techniques: Cuban Modern & Contemporary, Afro-Cuban Traditional Dance Forms
Background:  Classical Ballet, Cuban Modern Technique and Afro Cuban, Contemporary Limon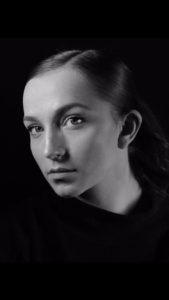 Kaitlyn Seibold is an emerging artist and dance educator who recently received a Bachelor of Fine Arts Dance Performance Degree from Ryerson University, During her training, she began to develop her choreographic voice and created a multitude of works that were chosen to be featured in EnChoreo 2017, Choreographic Works 2018, Choreographic Works 2019, and Springworks 2019. She was awarded the Lipson Family Endowment Award for the most promising emerging choreographer. Throughout her professional training, she was able to work with many prominent choreographers including Robert Glumbeck, Matjash Mrozewski, Vicki St. Denys, Angela Blumberg, Josh Beamish, Ryan Lee, Hanna Keil, and Apolonia Velasquez. Knowledgeable in many techniques and styles of dance, Seibold's choreography respects the technique of classical training and the understanding of lines, clarity, movement quality, and rigor. Her studies pertain to discovering boundaries between physicalized theatre and contemporary movement while exploring the meaning of gesture and recognizing physical impulses. Her most recent work Birth of a B was featured in the Night Shift platform at the Citadel & Compagine, Toronto ON. This choreography was inspired by researcher Laurence Packer and the study of wild bees.